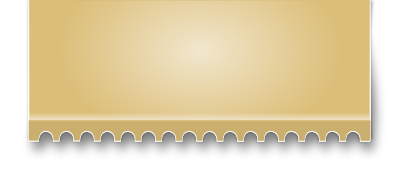 1 Old Boston Road
Coningsby
Lincolnshire
LN4 4SZ
Telephone: 01526 - 344517
E-mail: hairrazor@btconnect.com
Follow us!
For appointments call: 01526-344517




SINGLEHAIR
DOUBLEHAIR
HAIR JEWELLERY
BRAIDS
DREADLOCKS
FUNKY FIBRE
Euro Hair Fashion has been the licensee and manufacturer of the Balmain hair and extension program which has been setting trends in the hair fashion world since 1975.
At Euro Hair Fashion innovation is important, this is why we have our own Research and Development Department.
This department is dedicated to researching and creating new application techniques to ensure that we offer the most affordable, fashion conscious and comfortable extensions available. Our latest products are proof of our commitment to Balmain Haute Coiffure extensions.
Balmain Paris, the Paris fashion house, stands for a unique concept of elegance. A clientele comprising royal houses and movie stars and as a criterion for fashion, acknowledged by the whole world.
The Balmain hair Collection offers a wide range of products and application methods available to professional hairdressers.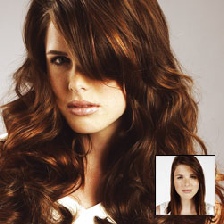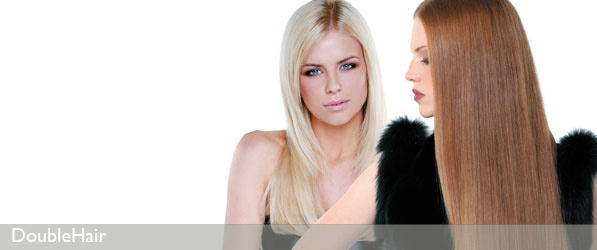 Your dream hairstyle in just 35 minutes.
How many of us dream of having glamorous hair just like our favorite celebrities and super models? Balmain introduces the latest generation of hair extension for the modern woman.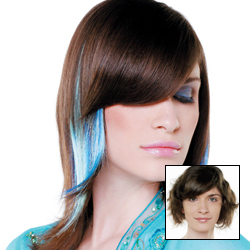 The color type likes frequent changes.
Are you just like Valentina?

"My hair is part of my outfit and that's why I want to be able to change my hairstyle to match. Before I couldn't do that without my hair turning dull and dry from chemical coloring. But with Balmain extensions I can totally indulge myself.

Today I have a few highlights applied for some light accents on the side. The extensions can be used time after time. Whenever I want a new hairstyle, new extensions are applied or removed. It's so quick and easy to do. I LOVE IT!

The texture type likes to make statement
Are you just like Michelle?

"Curling hair, adding texture, anything that makes my hairstyle just a little more exciting, that's me! For years I have been spending hours using anything to add texture but that's over now.
By applying a few textured extensions I no longer have to curl my hair every day. This saves me lots of time. Balmain extensions fits my personality and when I really want to sparkle, I just apply a Hair Jewel and I can light up any room."
Hair Jewellery, the perfect gift - more...
Hair Jewellery from Balmain are luxurious accessories to add wonderful sparkle to your hair. 'Falling Star' (Loose hair strand with 3 strass diamonds on a sliver chain and 2 strass diamonds on a pendant) and 'Sparkling Night' (Braided hair strand with 5 strass diamonds on a sliver chain) are both packed in a beautiful gift box.

A perfect present for Christmas, Valentine, birthdays or to treat yourself.

Attaching
The special lock makes it easy to attach and remove the Hair Jewellery. Just apply a rubber band around a small hair section and hook the accessory behind it.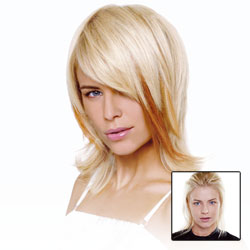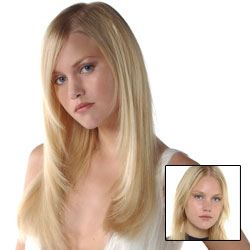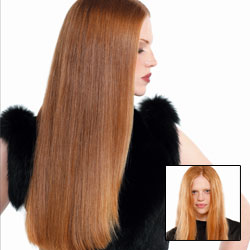 Balmain Paris, 100% human hair extensions.
Double Hair can give you long hair in your lunch.




DoubleHair, invented by Balmain, is made of high quality 100% human hair and designed to create long hair in a quick and affordable way. DoubleHair is applied quickly and saves you 60% more time than any other hair extension system. Complete lengthening, volume, colour and highlights can be easily created in just a few minutes. DoubleHair is easy to apply and what's more it can be re-used 2 to 3 times! With good maintenance DoubleHair can stay in the hair for 8 months.
Guaranteed: re-usable for 6 months

DoubleHair is easy to apply and what's more, it can be re-applied 2 to 3 times! With good maintenance DoubleHair is re-usable for at least 6 months.
Length & Volume in 35 minutes!
DoubleHair is applied quickly and saves 60% more time than any other hair extension system. Complete lengthening / volume in 35 minutes.
Any colour you want!

DoubleHair is made of enzyme processed, 100% human hair and is available in 6 pre-coloured hair you can make any other colour in the salon.


100% Human Hair
DoubleHair, invented and patented by Balmain, is made of hand selected high quality 100% human hair an designed with 35 years of experience, Balmain has established a leading role in the development of high quality hair extension systems.
Long hair type?
Are you just like Carina?

"It has always been my biggest wish to have long hair, but the conditions of my own hair would not allow that. Until my Balmain hairdresser told me about the possibility of extensions.

In 35 minutes Balmain DoubleHair were applied in my hair, now I have beautiful long hair. Because DoubleHair is color matched to my natural hair you don't see any difference between my own hair and the DoubleHair, it looks amazing! The sexy locks I have always wanted have now become reality"


The volume type loves perfection
Are you just like Lisa?

"My own hair is thin and dull. I keep it short and with a blow dryer I style it every morning, that works quite well until I step outside! That's why I've been looking for real volume and I've found it with Balmain's DoubleHair.

DoubleHair matches the colour of your own hair and it creates real volume. It is applied professionally and my hair looks great! For the first time I have the volume and the style I want and it lasts. Just when I had DoubleHair I realized why the hair of movie stars always looks great."